Computer Lab
Do you need to get your employees together to complete online training? Do you lack the technology and space needed? Our Copper Room Computer Lab can help you!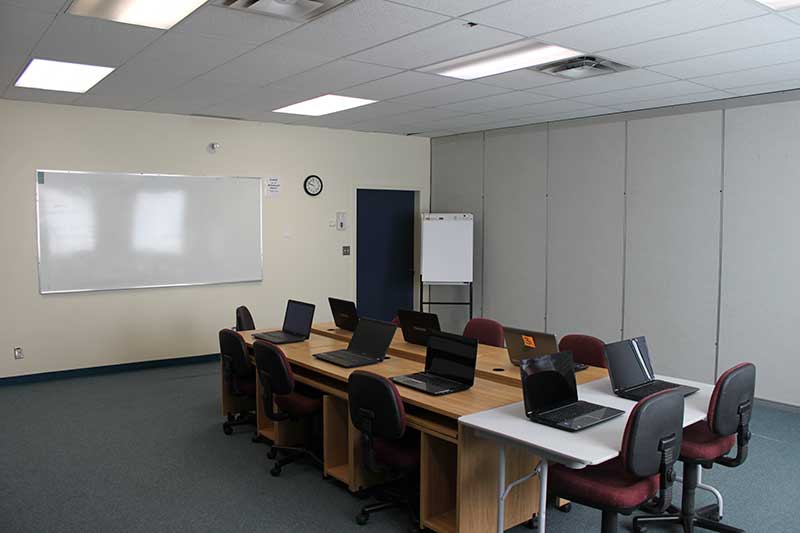 The Copper Room (465 square feet)
Computer Lab Seating Capacity – 10+ people
Classroom Capacity – 12+ people
Day Rate: $200
Additional charges may apply | All pricing subject to GST.
The Instructional Computer Lab (Copper Room) is equipped with all or a combination of:
MS Office 2013
High Speed Internet access
Windows 10 Operating Systems
---
Booking Information
To book a room, please complete & sign the  Room Rental Agreement Form and return to the Skills Centre by email: reception@princetoncsc.com or by fax: 250-295-4052.